Tom Jarmusch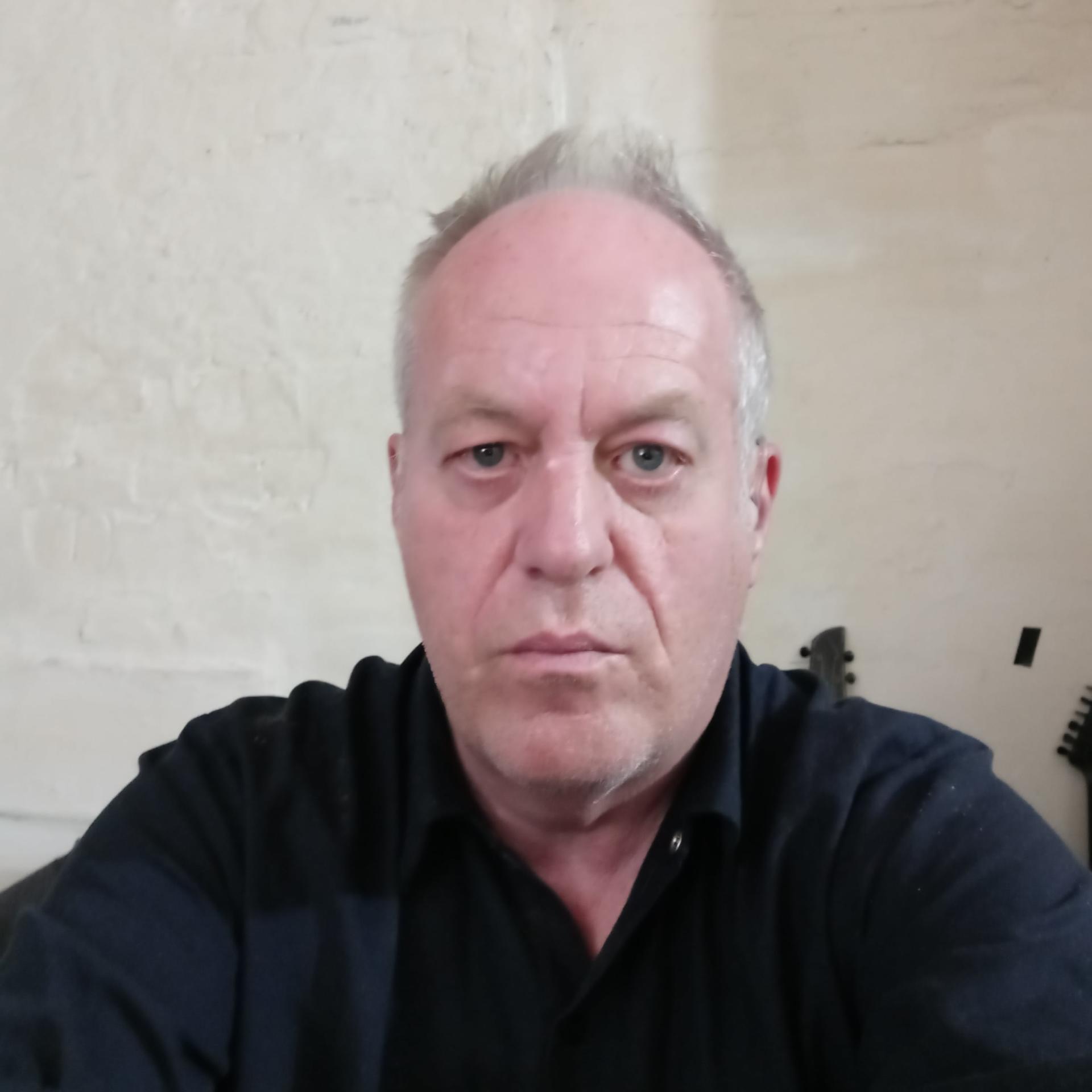 Tom Jarmusch is an artist and filmmaker. His work includes films, videos, installations, and photography.
Since 1995 his work has been shown internationally in Europe, Asia, and North America.
SOMETIMES CITY (2011, his first feature) won the prize for Experimental Documentary at the Greenpoint Film Festival, Brooklyn, NY, 2012). Festivals have included: Bradford International Film Festival (UK, 2013), Thessaloniki Documentary Festival (Greece 2011), Rotterdam International Film Festival (Holland), New York Underground Film Festival, BBC Short Film Festival (UK), Cinema Texas, Locarno International Film Festival (Switzerland; video competition in 1995), Paris Underground Film Festival (France), Rencontres Internationales Paris/Berlin (France, Germany), Media City (Canada), Chicago Underground Film Festival, and others. He has also screened at Anthology Film Archives (NYC), Microscope Gallery, Sight Unseen in Baltimore, and many other venues internationally.
He has received grants from Foundation For The Arts (2009), IngenuityFest (Cleveland Ohio, 2008), and also from the Andrea Frank Foundation (2000).
A profile of Tom Jarmusch appeared in the book CAPTURED: A FILM AND VIDEO HISTORY OF THE LOWER EAST SIDE (NYC) Edited By Clayton Patterson (2004). He also appears in a special publication: DIG DIG: DIGGING FOR CULTURE IN A CRASHING ECONOMY / Platforma Revolver / Lisbon, Portugal 2012 related to a group show he was curated by Patricia Trinsdale.
An essay of his appears in (des forms de vie): un ecology des practices artistiques edited and conceived by Franck Leibovici, Paris France, 2012.
He has been in group shows showing photographs, installations, video and drawings including Spring Break Art Show (2016), The Proposition, Digital Video Art Fair (NY 2008), Gallerie Eric Dupont (Paris, France), Salon D'Art Contemporain (Bagneux, France) Dohahue and Sosinski, and many others.
In 2019 Tom Jarmusch received an Acker Award.
In December 2020 he had a show at James Fuentes Online.
(It can still be viewed in 'past shows')
Tom Jarmusch was born in Akron, Ohio in 1961. He lives and works in New York City.
---
Exhibition
ALL POWER TO THE PEOPLE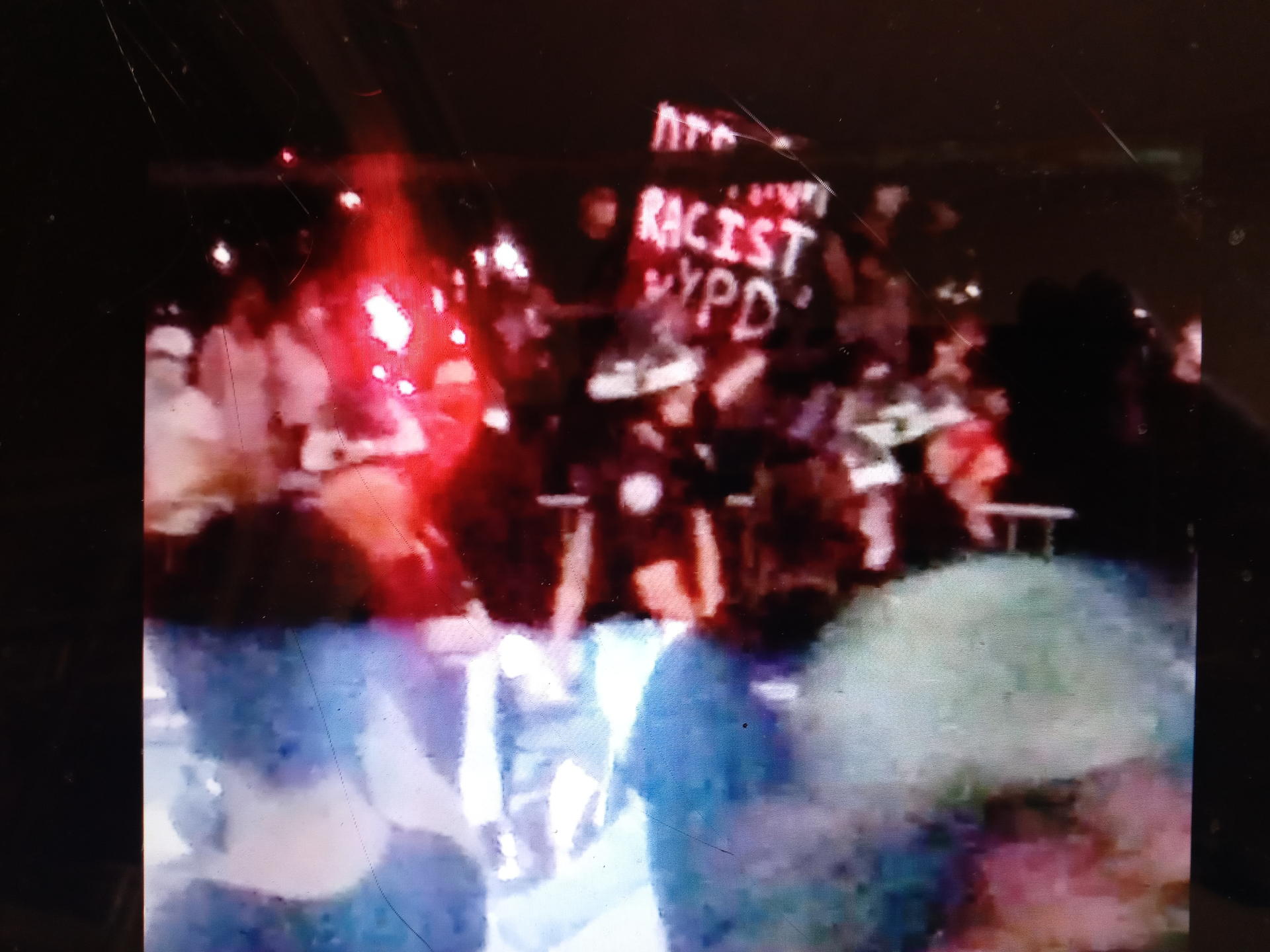 Last May soon after George Floyd's murder I began going to protests in New York City. I felt for me there was no choice, I had to show up for Black lives and against this horrible murder, against racism and all that goes with it; misogyny, homophobia, transphobia, white supremacy, and fascism, of course, police brutality, and so much more.
I went as a protester. I wanted to support this black-led movement. I had little interest in filming or photographing protests. There are many artists, photographers, film and video makers, often people of color, seriously documenting this movement, at every action and protest. It is largely this work that keeps me informed.
That said especially in the early months I would try and catch little pieces for my Instagram account, to try and let people know what I was seeing in the streets.
The first few months I wouldn't post my 'personal work'; only posts related to Black Lives Matter, Black Trans Lives Matter, efforts in New York City to defund the NYPD, and my little moments from various protests.
This video and installation largely come directly from my Instagram and these little moments. Some of the videos is as recent as a few days ago.
For several years now I have thought of my Instagram account as a creative playground and laboratory. Where I try things and think. A long ongoing art piece, a kind of strange non-linear movie, often photos, thinking of books and xeroxes, all sorts of things…
Today I still go regularly to protests. They are usually smaller than in the summer. We work in all sorts of ways. Specific protests against events as they happen, mutual aid for houseless people and others, including food, and shelter, and health care, working to change laws, abolishing ICE and fighting for immigrants, making changes to hold police accountable, and always fighting racism. All of us who have been regularly involved have shared trauma, from brutal arrests, political targeting, some of us have been sexually assaulted during arrests. But we keep fighting for a better world. We will not be intimidated.
We fight with love.
We have much pain and joy, and great shared love.
BLACK LIVES MATTER
BLACK TRANS LIVES MATTER
ASIAN LIVES MATTER
ABOLITION IS LIBERATION
ABOLISH POLICE
ABOLISH ICE
YOU CAN'T STOP THE REVOLUTION
ALL POWER TO THE PEOPLE