Jieun June Kim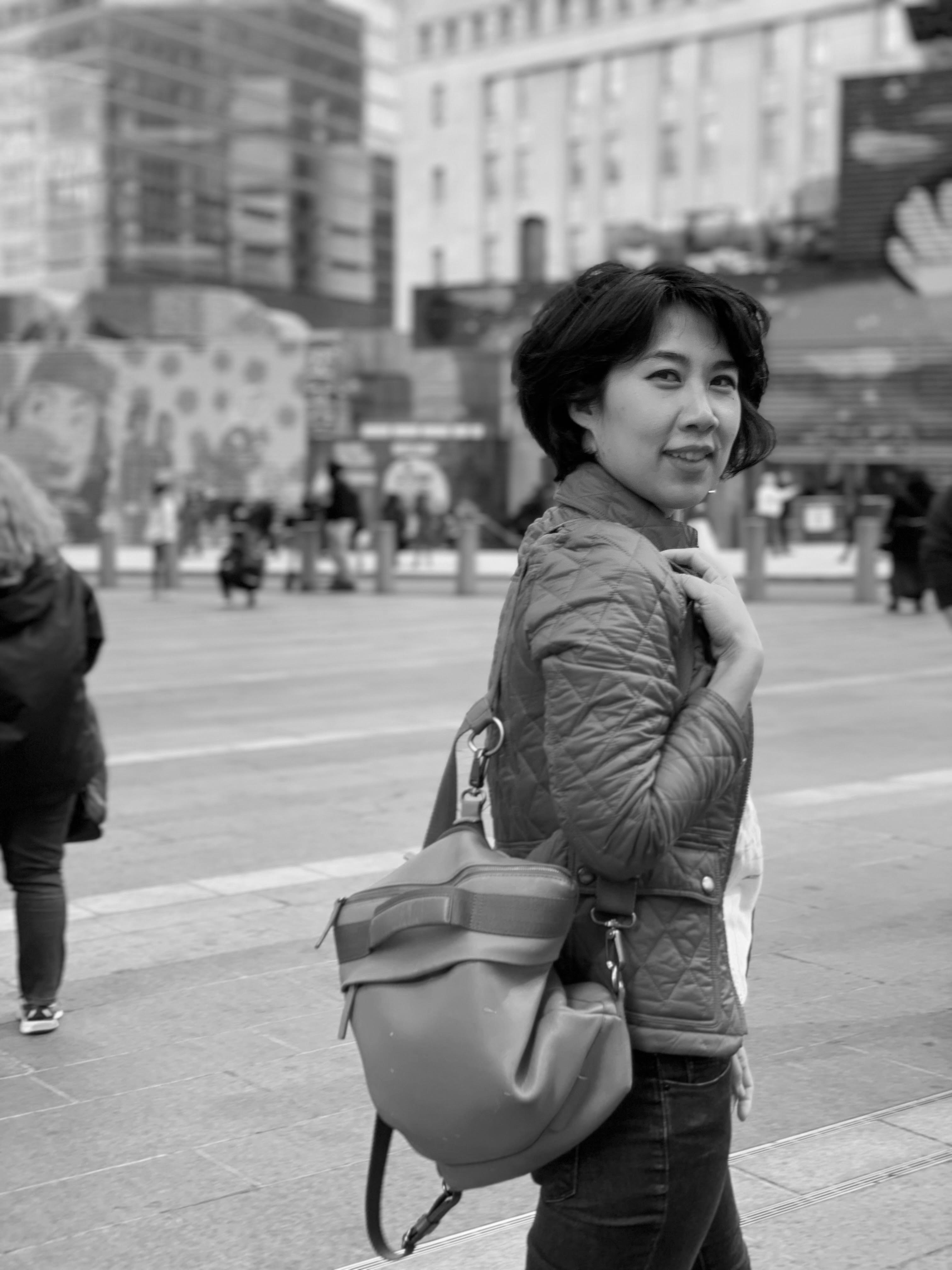 Bio
Jieun June Kim is s Toronto based, Korean born painter, illustrator, ceramist, NFT artist, and activist public muralist. She holds a BFA in Korean Painting and Fashion Design with honours from Duksung Women's University (Seoul, Korea) and a MFA in Visual Arts from Washington University (St. Louis, USA). She has exhibited her paintings around the world since 2010 at notable galleries and events, exploring the idea of "home" as an immigrant.
As an expansion of her studio work, Jieun is also interested in creating safe spaces through street art. She has created numerous murals with various arts organizations such as The STEPS Initiative, City of Toronto's StreetARToronto as well as corporate partners such as Samsung, Up Canada, and Collective Arts Brewery.
She is a recipient of the Newcomer and Refugee Artist Mentorship grant from the Toronto Arts Council(2018) and was selected as one of the artists-in-residence at the Museum of Contemporary Art Toronto (2019). She is co-founder of KJ Bit Collective which produces murals and street art events and is a member of the Mural Routes program advisory committee team.
Artist Statement
My painting practice is founded on my connection to the spaces around me; my love of the natural and urban environments and folk arts in Korea; the homeland where I was born and raised. My paintings are imbued with the symbolic forms and language of Korean cultural heritage, re-imagined in response to the contemporary context of my lived experience. My images create an imagined utopia using the various symbols and motifs from Korean folk art.
Recent compositions reference the ongoing mythology of the Sanshin (mountain-spirits in Korean Shamanism and folk-beliefs), the auspicious animals and objects that live on the border of wilderness and metropolis. The Sanshin exists in harmony with the natural world, but there is always tension between them and the urban asphalt jungle. In the world of Sanshin, "home" is fluctuated and a place where the language of difference breaks down. Through the creation of personal mythology, I seek to raise questions that are fundamental to the contemporary human experience, from bravery to strength, and love, while searching for a sense of home.
Currently, my practice has involved using the materials of acrylic and latex paint on canvas, some exploration with geometric shaped canvas, and with creating large scale public murals in different neighbourhoods across the city. I paint very graphically and often ground my paintings in surreal spaces by creating geometric symbols and shapes that mimic architecture. As an expansion of this painting practice, I began to explore different 3-d mediums to explore and convey my ideas more effectively; in particular, ceramics. Through an exploration of the medium and its 3-d implications, I explore a concept of duality of ceramics being warm, feminine associations versus their structural possibility. I also explore the duality of these pieces being art as well as everyday items that could be used in everyday life, that they provide a sense of comfort and accessibility, bringing my work close to those who use and experience it.
---
A video about the artist
---
Selected Works


[ NFT ART ]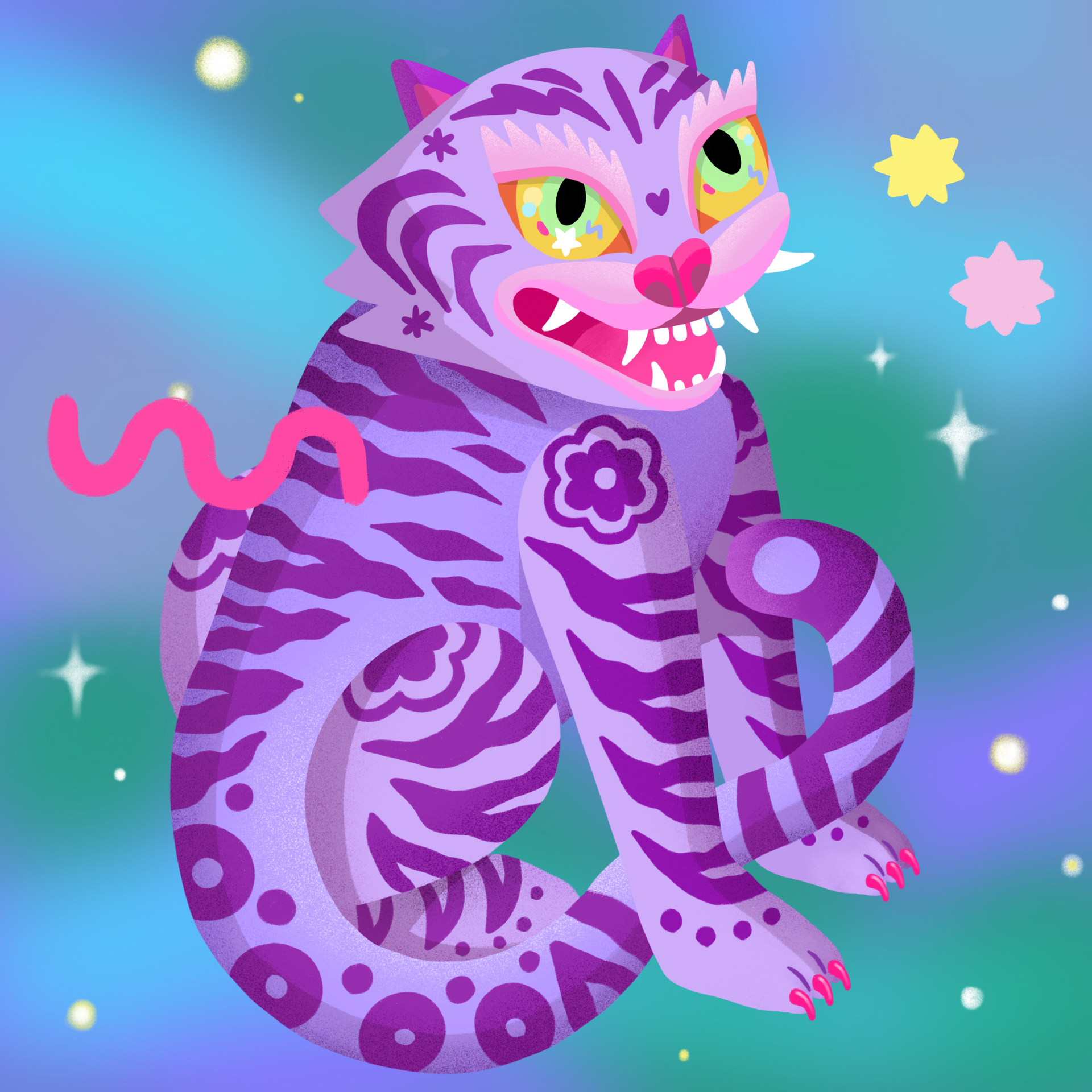 Space Horangi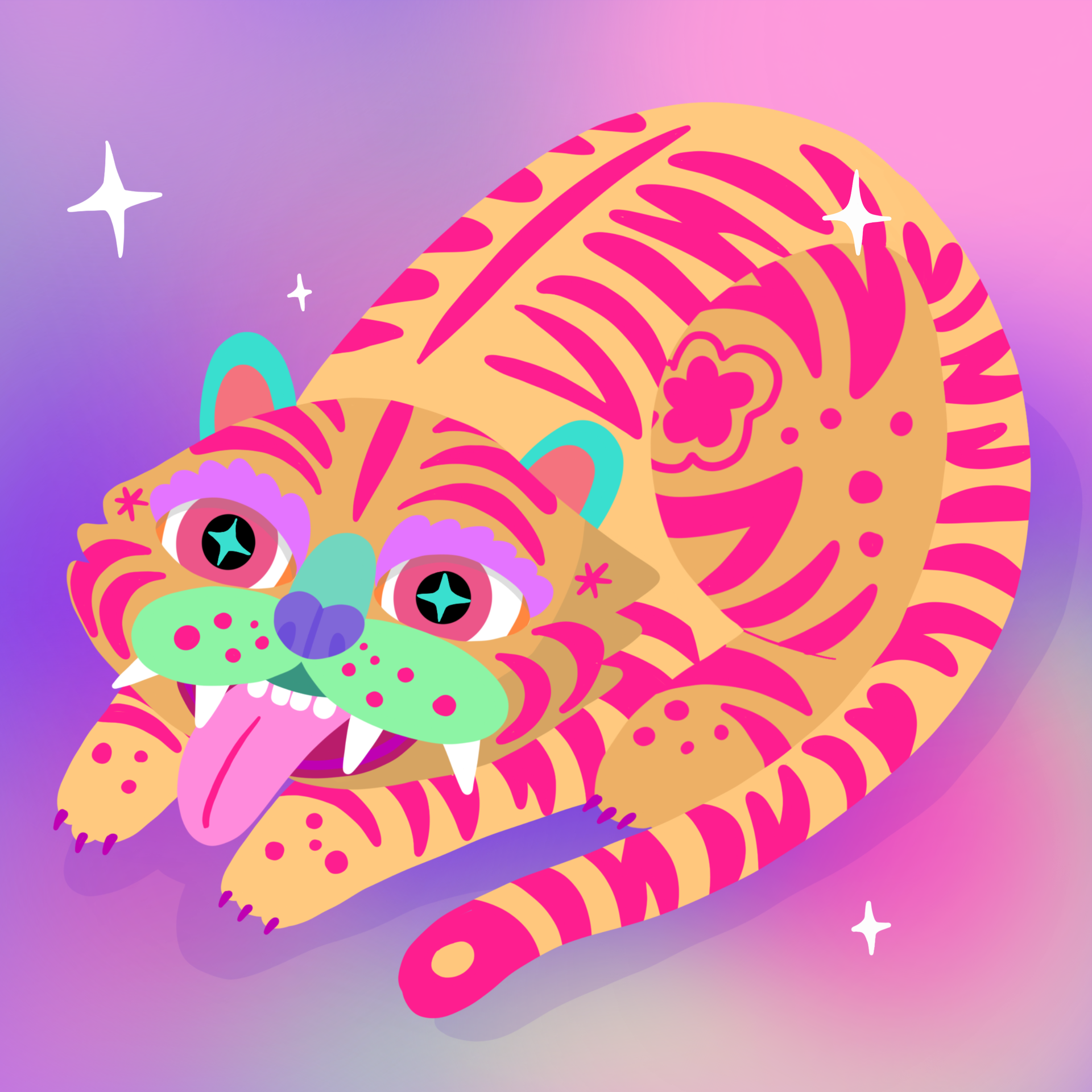 Melm Horangi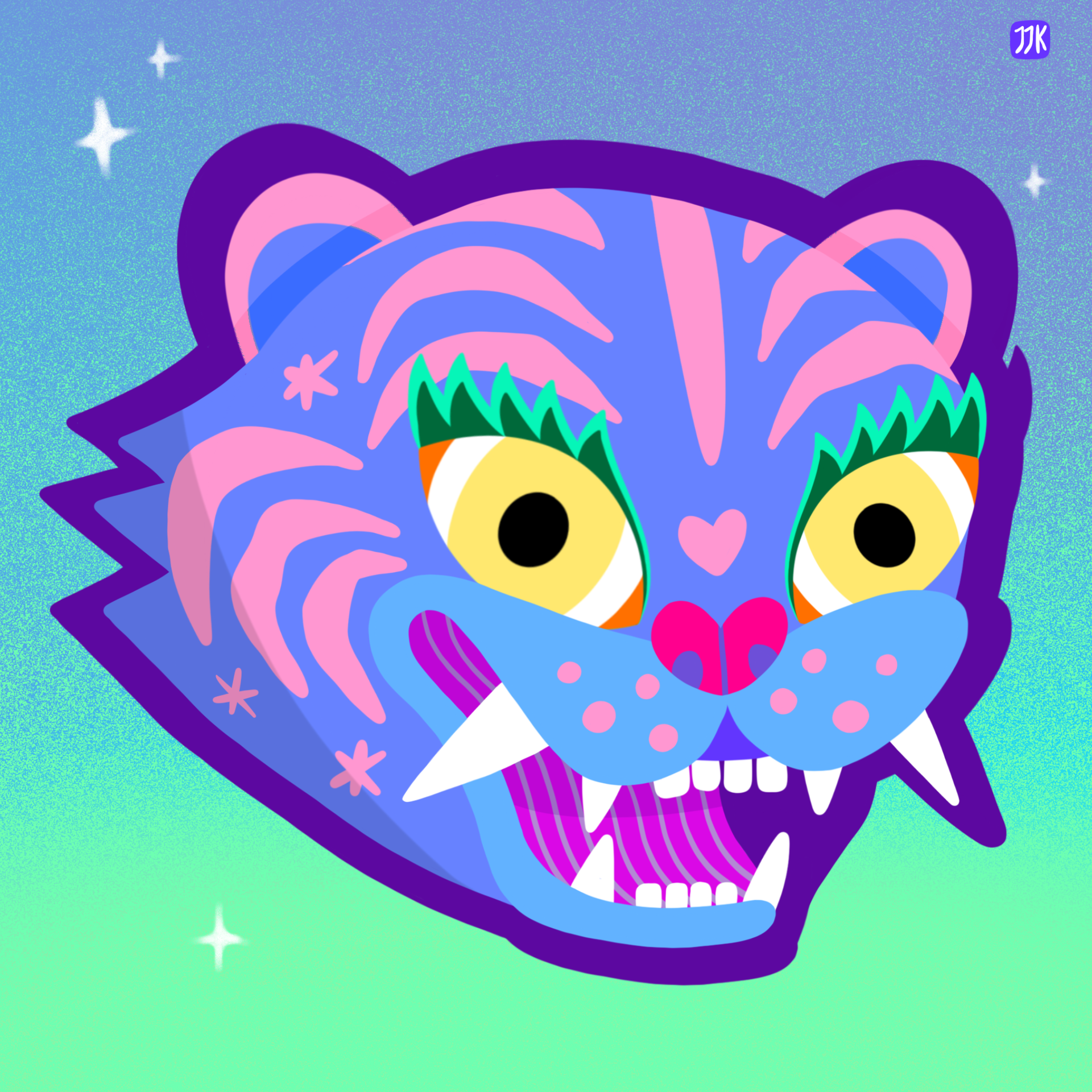 Raspberry Horangi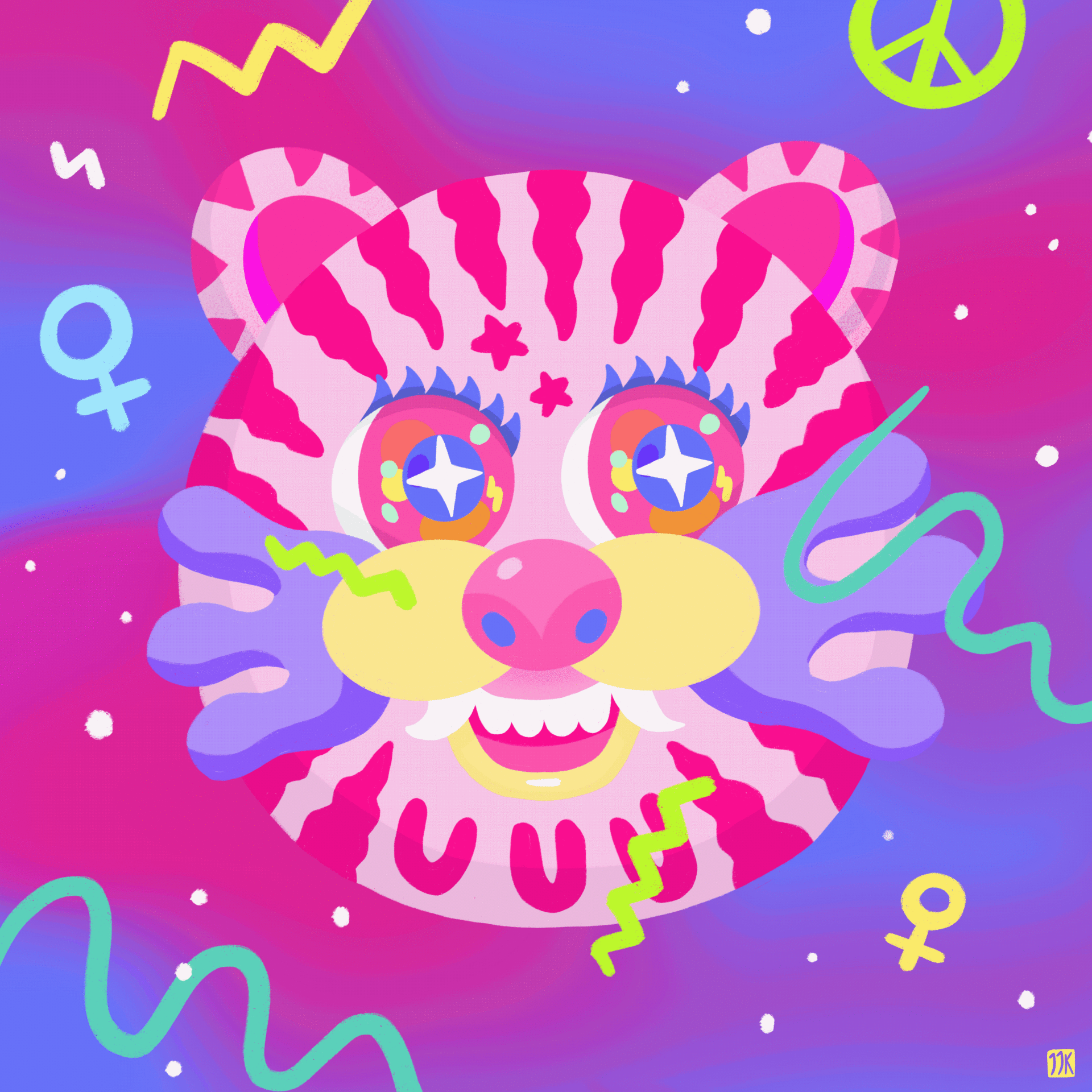 Lady Horangi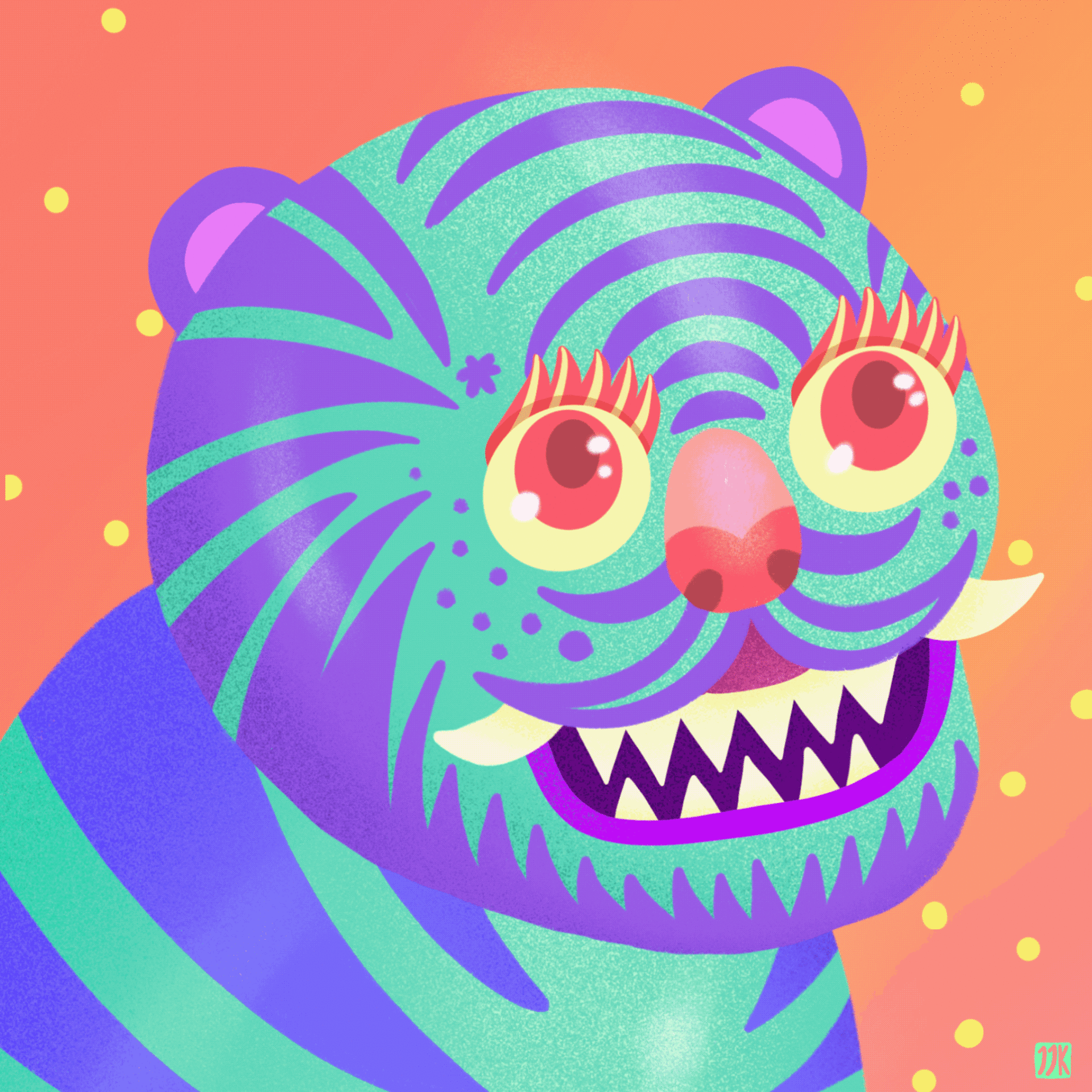 I dream of a better world Horangi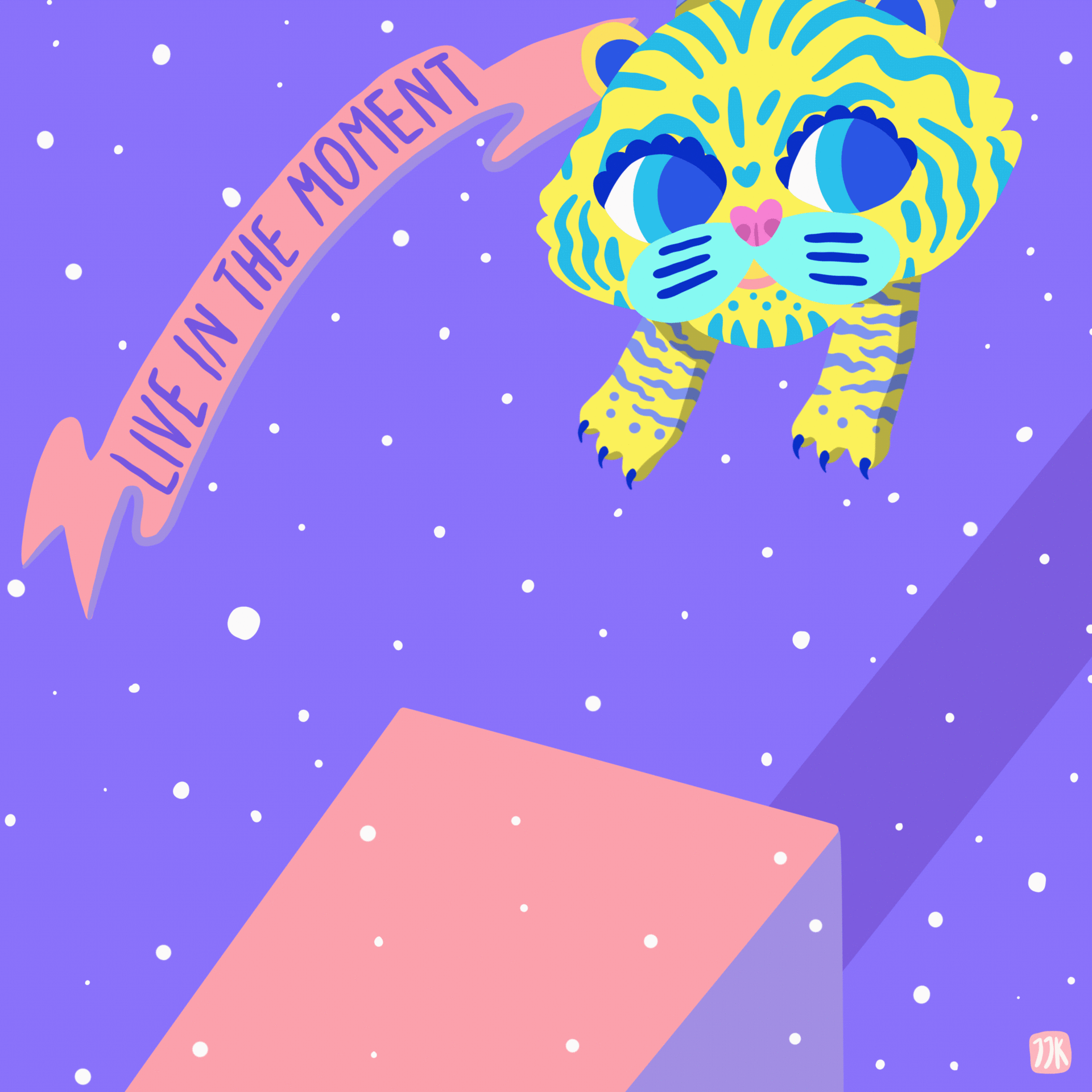 Live In The Moment Horangi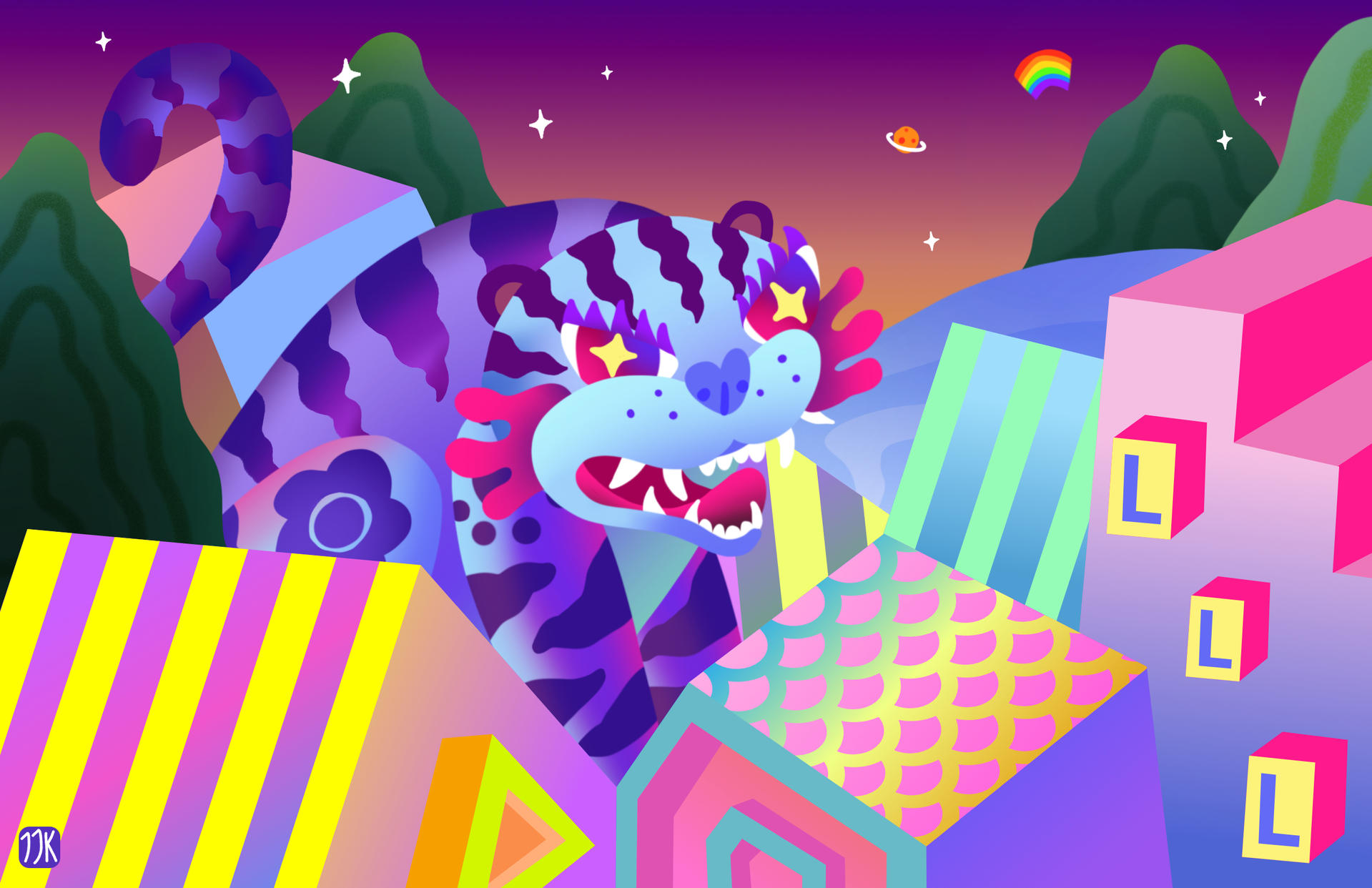 City Horangi
[ Mural Painting ]